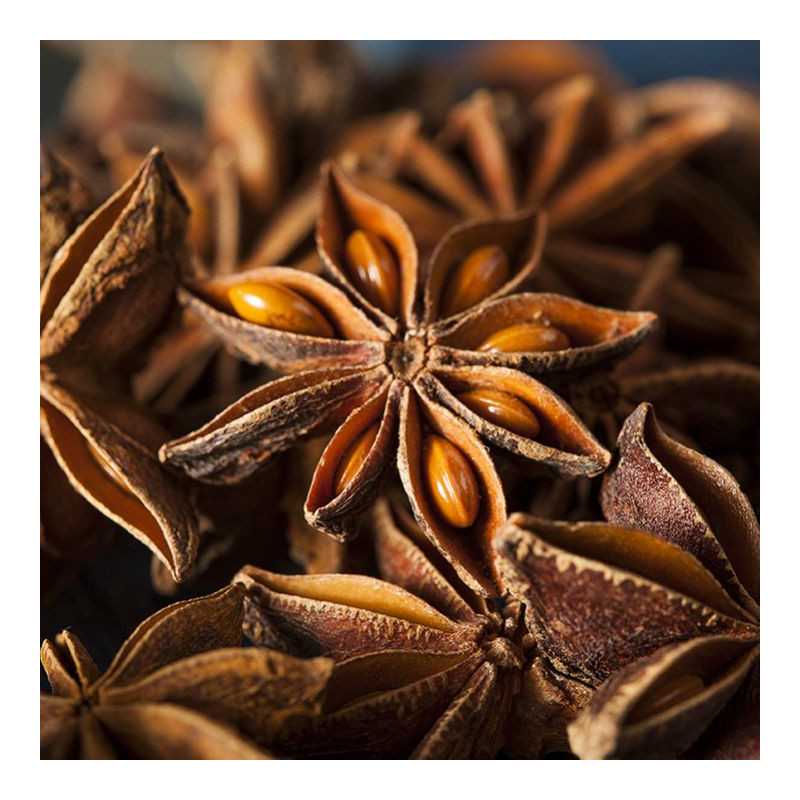  
Anason Stelat Essential Oil
Star Anise oil is a member of the Schisandraceae family. This oil has a sweet, spicy, liquorice-like scent. It is classed as a top note and blends well with citrus, floral, spicy and woodsy oils.

The sweet and spicy aroma of Star Anise can help reduce feelings of stress and anxiety. When used in massage, it can help soothe muscle spasms due to its antispasmodic properties.
Consult your doctor for the use of essential oils for therapeutic purposes.
Read the essential oils precautions carefully before using them. 
Security policy (edit with Customer reassurance module)

Delivery policy (edit with Customer reassurance module)

Return policy (edit with Customer reassurance module)